So about a month ago I went out on a limb and purchased the new Chromebook, you know, the specialized netbook made by Google. Now, I am far too lazy to go into specs which have been thoroughly beaten to death on all major tech blogs. This is merely a highly biased user review by yours truly. Now overall I do like the combo of value and price. But some serious pain points:
What Sucks:
Screen brightness is on crack. About 20% of the time the auto screen brightness adjust is ADD and keeps changing. This is incredibly annoying and I'm not sure how useful this feature is anyway.
The right hand scroll wheel (which comes into play everywhere, given the reduced screens size) is SUPER sensitive. Like on a hair trigger. The scroll bar should be like 2x wider and not as unforgiving.
Scrolling in general is

touch and go. Annoyingly so in web apps like Adwords which combined with the underpowered CPU makes it basically un-useably laggy.

Would it be too much trouble to have downloaded document files auto open in Google Docs? Apparently so. Also, where is my Google Drive integration, Dammit?
Still trying to find reliable VNC software.
Trackpad is set on "molasses" and cannot be adjusted without busting into the command line.
Intermittent wifi issues and glaring lack of flush dns routine.
As it ships you cannot download any applications, it is 100% Chrome cloud extensions only
What's Awesome
Instant Sleep Resume
8 Second boot
6+ hour battery life
Google Apps Login out of box, it was about a 20 second setup process total
Lightweight and sturdy design
Keyboard is comfortable
Lack of downloadable apps is mitigated by wide range of extensions (yes, even for coders)
I find myself wishing that I had sprung for an ultrabook, but for $300, this is an incredible value. But as I am finding, the small amount of RAM(not upgradeable) and screen size are a bit annoying to try to develop on for more than about an hour. Just not something you can do a full day's work on really. Killer alternative vs. a tablet for just about any task I can think of. Wanting something low cost, low weight and long battery life I got exactly that, though it could certainly use some polish.
Related posts: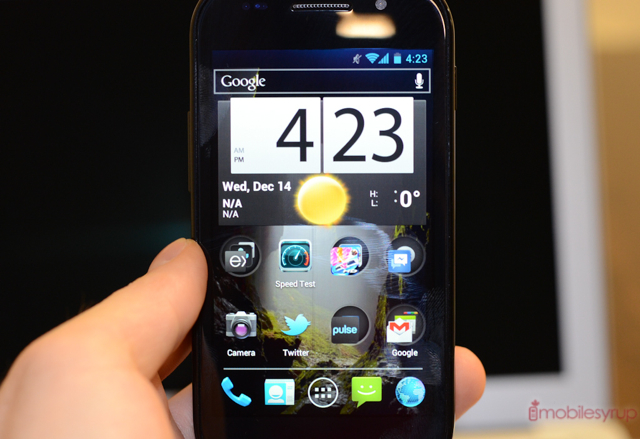 For Christmas, I got an Ice Cream Sandwich