Why you give a shit about SOPA: The Stop Online Piracy Act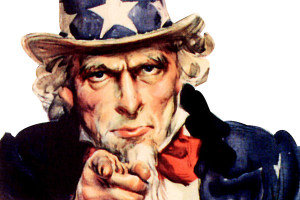 I know, I'm now in the esteemed company of folks who post political items on their Facebook wall. Now by nature I'm a lurker on that network but I have felt a responsibility of late to shout from the digital rooftops warnings about SOPA (H.R.3261). For many years old growth media like MPAA, RIAA, Time Warner have been attempting to control the online space to better preserve their interests. Each attempt has been blocked in the past due to their hamfisted approach by proponents of [like your truly] of a deregulated, lightly legislated internet. I see where old media is coming from on this note, I really do. It is hard for most people to comprehend the massive scale of piracy that goes on – 15.1% of all internet traffic is P2P as the below graph notes.  I recall this fraction to be as large as 45% at one point in years past- point also taken that sematically of course not all of it is illicit(but most is, don't kid yourself here).
Now why am I going on an on about torrents, when this SOPA bill "would extend the burden of responsibility for copyright violation to the companies that deliver web content to users, as decided and ordered by the Department of Justice."? [courtesy Yahoo News] Well,  "Beyond expanding the government's provisions for enforcing copyright laws, SOPA would also make streaming copyrighted material a Felony under US Law, punishable by up to five years in prison." Meaning if you seed a torrent, you could go to prison. And far easier than before- when the RIAA was pursuing it's famous Metallica punitive damage cases this was in civil court and while inane was just financial penalties. This makes it way easier to prosecute.
The core problem of course is that everything is so complicated on the internet that any legislation such as SOPA is written very broadly. And it consolidates the power and burden of this law in the hands of the content gateways:  eBay, Twitter, AOL, Google, Facebook, Yahoo, Mozilla, Zynga, and LinkedIn. Unsurprisingly with potential customer nightmare and increased staff every one of these companies has publicly denounced H.R.326 to Congress.
In closing let me refocus this to the small business. Say I own a blog, and copyright protected material comes to be posted on it(perhaps through a remote author, or comment or even spam/hacker). This could be defined as even a few sentences of plain text! The content owner may serve a DMCA takedown (legal procedure under the 1998 Digital Millennium Copyright Act) notice to my hosting company, who suspends the site but also provides a renewal process for me to either A) contest the DMCA and reverse the action or B) comply by taking the content down. SOPA replaces this bilateral process with a kind of "forced guardianship" – instead any alleged copy right protected content will need to be removed wherever it appears: twitter feed, google search results, facebook subscribe etc. And since there is no direct relationship between you, the small business owner and these massive corporate companies there will be no review process, no human intervention, no appeals and no investigations. Massive indiscriminate censorship will ensue.
Tell Congress that they don't understand the internet. That the existing solutions are strong in concept. That it is not the government's role to protect old media content. To keep the internet laissez faire. http://keepthewebopen.com/sopa
Further Reading
Tech Crunch | Yahoo News | Full Text of Sopa | Digital Millennium Copyright Act 1998